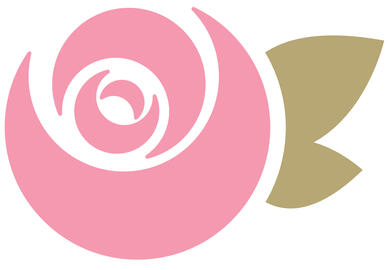 New Bandanas are Here!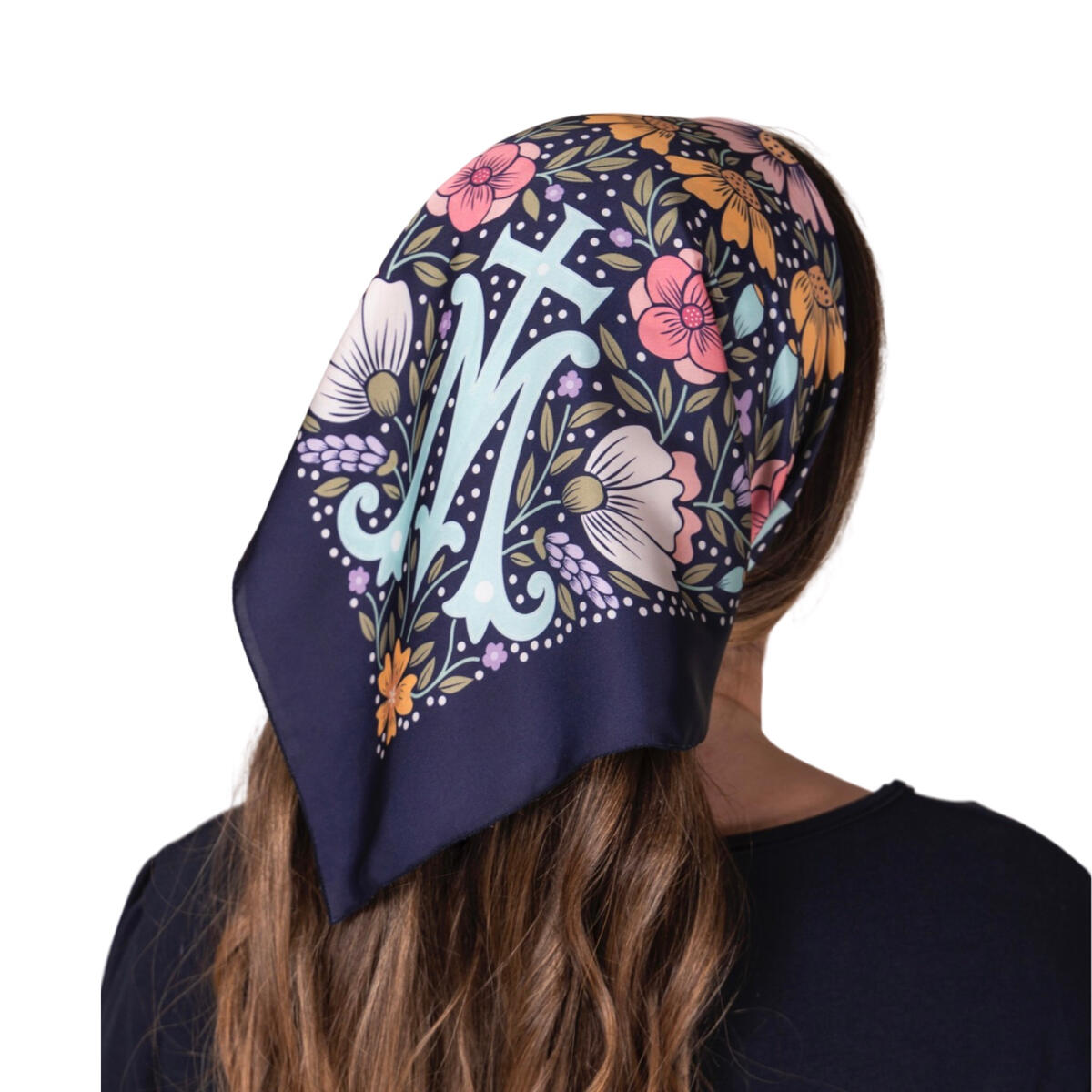 We have exciting news!Last fall, we began working with a European apparel manufacturer to create a new version of our incredibly popular Marian bandanas.Since releasing them on Amazon, we have received overwhelmingly positive feedback: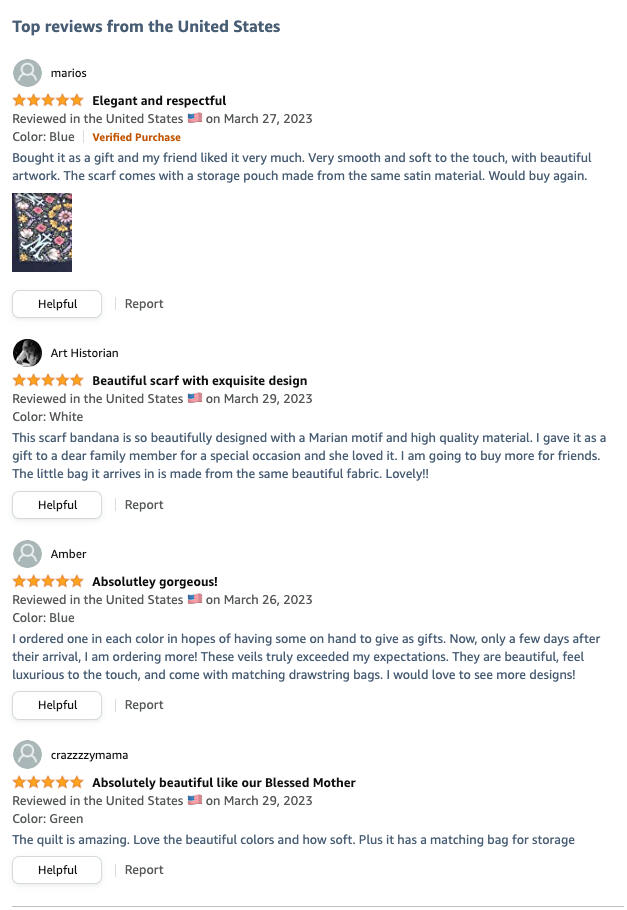 The design is the same as the originals, but now made with a much higher quality fabric.We even added a matching drawstring storage bag with each bandana, so these are very convenient to carry with you in your purse!While we get the word out, you can get this new version at a special discount!Right now, you can buy these bandanas either on Amazon or our website through the link below, and get a 20% discount applied during checkout (Regular price is $24.99)You can use this discount on an unlimited number of bandanas in your order.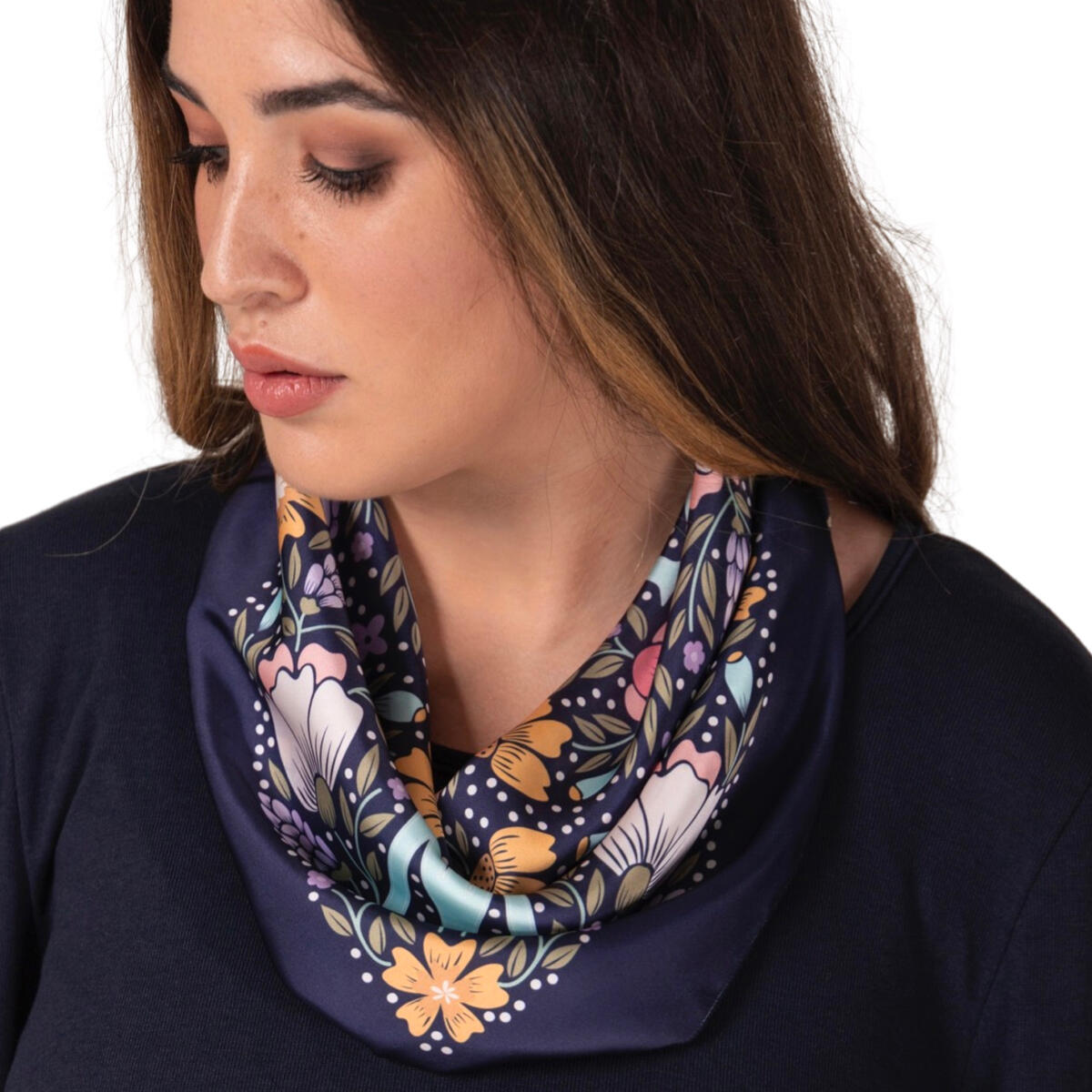 Finally, we wanted to point out an amusing but happy accident.After we launched these bandanas, the initial response was so good that they earned a "#1 New Release" badge on Amazon.Funny thing is, they are the "#1 New Release" in the "Bridal Veils" category. 😅
While it seems that Amazon doesn't know what to do with us, we are delighted to imagine that this placement gives people pause and even creates curiousity for them to explore our faith more deeply.If you'd like to take a look at these bandanas, let us know below.The link is displayed on the next page!
---
Questions? email me.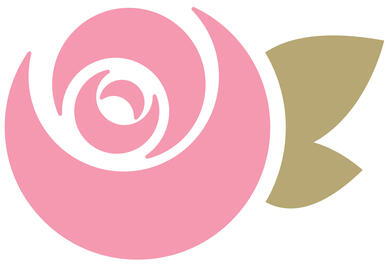 Thank you! Here is the Amazon link:
Or, prefer to purchase from our website?Click below and the discount will be added automatically DURING CHECKOUT:
*(Any questions? Email me at [email protected]) *